Our work is centered on the pillars of environment, nutrition, education, housing/homelessness, and spirituality.  We try to serve in these areas through starting and running our own programs anywhere in the world from Kern County to India, partnering with others on projects for doing such work around the globe, or stepping out of the way and simply giving grants to impactful organizations.  We find that to create impact effectively it is important to know which problems to get involved with directly and which ones to trust others to be able to take care of.
Despite our pillars, we are willing and able to pivot in times of need.  During the Covid-19 crisis we shifted a large portion of our efforts and funds towards alleviating the effects and bringing us out of the pandemic.  Being that our team has a large amount of knowledge, experience, and infrastructure in health care we were able to pivot outside of our typical focus.
We try to balance between being focused on our areas of knowledge and responding to the ever changing needs of the world.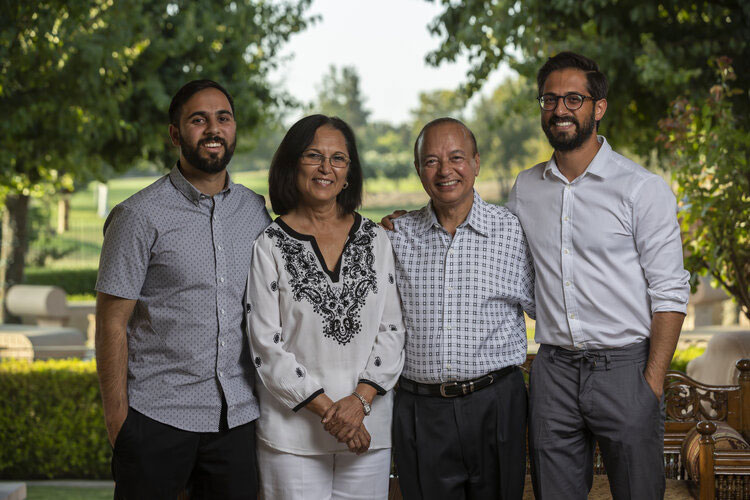 At the RNP Foundation we do what we can to help those who are homeless. Our vision is that the homeless in our community can be provided an affordable housing situation, but until then we do what we can to help them. We hope that the ideas we invest in reinvent the way communities solve the problem of homelessness.
At the RNP Foundation we understand the importance of an education. We assist in educating people by providing scholarships to promising students, providing services at schools like meditation lessons, donating to universities, and donating to non profits in education.
We understand the importance of being proactive and keeping our planet healthy.  It is because of this we invest our resources in organizations that have the same philosophy and create our own projects within our community to promote and aid environmentalism.
At the RPNP Foundation, we harness the power of food to heal the body. We believe in the healing strength that the right kinds of food can have, including but not limited to: organic, healthy fats, no red meat, vegan/vegetarian options, gluten-free options, sustainably sourced seafood, and minimally processed food.
As an organization, we aim to increase the overall happiness and well being of as many people as possible; a lasting happiness whose key component is self-transcendence. We believe that spirituality can be essential to this true, lasting happiness. Therefore we want to bring spirituality and self- awareness into people's lives.
With the onset of the Covid-19 pandemic, we knew we needed to get involved in any way possible.  Due to this crisis we moved a lot of our focus and resources away from out typical pillars in order to respond.  Our response focused on the most vulnerable and least served populations from Kern County, to the US, to the world.